---
Brick Bonding - you can ring us now for Free Help - 01626 331351
Summary - how to bond bricks together

1. Cut and brush to remove all loose material and dust

2. Rapid Set - 6 to 8 minutes at 20C - apply Thixo Rapid to both faces and press together

3. Standard Set - 30 to 45 minutes at 20C - apply Epoxy Adhesive Paste to both faces and press together

Clicking on a blue Product Name takes you directly to the Shopping Page,

or Click here to go to our Shopping Pages

---
Thixo Rapid Brick Adhesive - hard in 6 to 8 minutes - single tube 280cc - spiral mixer nozzle
DESCRIPTION

THIXO RAPID BRICK ADHESIVE is a two part, styrene free, high strength polyester resin adhesive.

Thixo Rapid is mixed in the nozzle attached to a 310cc cartridge - fits into a normal 'mastic' skeleton gun.

Bond is hard in 6 - 8 minute.

Click here to go to our Shopping Pages

---
USES
Bonding angled bricks, bonding blocks and stone, fixing and repairing tiles, slates and brick slips.

---
ADVANTAGES
- bonds most masonry and metal surfaces together

- mixes in the nozzle, mix only what you need.

- high bond strength and excellent resistance to weathering.

- nozzle mixing means correct mixing every time

Fancy shapes can be bonded permanently

PACKAGING

Thixo Rapid is supplied in 310cc tubes. Each tube contains two separate plastic bags: total mixed volume is about 280cc. The final colour when set is mid grey.

Click here to go to our Shopping Pages

---
Epoxy Adhesive Paste - 30 to 45 minutes - 1:1 hand mix or paddle with an electric drill
DESCRIPTION

Epoxy Adhesive Paste is a two part, solvent free, high strength epoxy resin adhesive.

Epoxy Brick Adhesive - two pastes for hand mixing

USES

Bonding angled bricks, bonding blocks and stone, fixing and repairing tiles, slates and brick slips.

Click here to go to our Shopping Pages

---

ADVANTAGES

- bonds most masonry and metal surfaces together

- easy to mix, equal 1:1 mix ratio, mix only what you need.

- high bond strength and excellent resistance to weathering.

- coloured 2 parts means correct mixing every time

PACKAGING

Epoxy Adhesive Paste is supplied in from 1 to 15kg packs. Each pack consists of two separate containers: mix ratio is an easy 1:1. The final colour when set is mid grey.
Buy Now for fast Delivery - Nationally, by T.N.T. and UK Mail Carrier.
---
Use any of our Shopping Pages to place goods in your Shopping Basket - they all use the same Shopping Cart system.
Click to view your Shopping Basket

or continue shopping by clicking on one of our Shops below.
OUR SHOPPING PAGES
RESINS SHOP - this Site, for Epoxies and other building repair resins
---
Contact I History I Links I Privacy Policy | Returns Policy I Resins Shop | Technical | References
---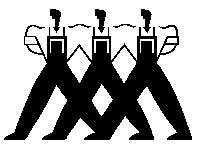 Property Repair Systems
T: 01626 331351
F: 01626 331143
E: Mail us help@propertyrepairsystems.co.uk
---
Site written by: David Moore

David Moore, B.A. (Hons.), C.T.I.S., C.R.D.S. Technical Author

Google+
---
Other Property Repair Systems Sites:
www.boron.org.uk - how to use Boron based insecticides/fungicides to treat timber rots and insect attack

www.dampness-info.co.uk - how to treat penetrating dampness in walls and plaster

www.deck-treatment.co.uk - how to treat patio decks and yacht decks

www.dryrot.biz - how to kill Dry Rot in buildings

www.drywallandfloor.co.uk - membranes for lining damp walls, floors, basements and cellars

www.fire-door-paint.co.uk - upgrade doors to 30 minutes fire resistance

www.joist-repair.co.uk - how to quickly repair joists and beams of any size

www.propertyrepairsystems.co.uk - our Home Site

www.steel-fire-paint.co.uk - treat steel with Intumescent Paint to provide fire protection

www.timber.org.uk - systems of repair, with step by step methods

www.timber-repair.co.uk - how to repair timber beams

www.woodworm-info.co.uk - how to kill and prevent woodworm and death watch beetle

www.woodworm-expert-advice-forum.org.uk - all your questions and our answers about woodworm treatment DIY
---