---
Summary - how to use resins for anchoring bolts or studs
1. Drill an oversized hole (bar or thread diameter plus 2mm minimum) and remove all dust by vacuum or air line.

2. Rapid Set - 6 to 8 minutes at 20C - inject Thixo Rapid from the bottom of the hole to about half way out.

3. Standard Set - 30 to 45 minutes at 20C - inject Thixotropic Injection Resin from the bottom of the hole to about half way out.

4. Slow Set - 2.5 hours at 20C - inject Thixotropic Injection Resin Slow Set from the bottom of the hole to about half way out.

---

We also offer:

* Epoxy in a side by side twin cartridge, with spiral mixing nozzle

* Polyester in a concentric cartridge, with spiral mixing nozzle

Clicking on a blue Product Name takes you directly to the Shopping Page,

or Click here to go to our Shopping Pages

---
Chemical anchoring injection cartridges are used within the building and construction industry to apply Epoxy Acrylate/Vinylester, Polyester and Pure Epoxy, Styrene-free Epoxy Acrylate and Polyester Resins. These resin-based systems can be used to fix components and fixtures directly to a substrate. Each system is manufactured within the internationally recognised ISO 9001:2000 Quality System.

---

Typical anchoring applications

---
Anchor Bolts and Studs
We stock a range of bolts, studding, nuts and washers to complete your anchor project. We also supply Epoxy/glass, Spirotie, Helical Bar and carbon rods for doweling, stitching and crack reinforcement. Call us on 01626 331351 for Free Advice.

---
Types of Resin Cartridge for anchoring bolts or studs
1. Thixo Rapid - 310cc - fits our professional standard skeleton gun

2. Thixotropic Injection Resin - 400cc - fits our professional standard skeleton gun

3. Thixotropic Injection Resin Slow Set - 400cc - fits our professional standard skeleton gun

4. Thixotropic Injection Resin - 1000cc - requires a special fatter skeleton gun

5. Pure Epoxy - side by side 385cc - requires a 1:1 side by side dual piston skeleton gun

6. Polyester 380P - concentric 380cc - requires a 3:1 concentric dual piston skeleton gun

Click here to go to our Shopping Pages

---
Main Resin Anchor Applications
* Structural connections transferring high loads into slim columns

* Fixing sanitary-ware to hollow masonry

* Holding down bolts for steel columns

* Tying back existing masonry facades to new steel structures

* Dynamic applications: holding down machinery

* Fixing starter-bars for reinforcements

* Wall-tie replacements

---
Benefits of using Resins for anchoring
Reliability - Accurate 'self-mixing' system for guaranteed quality.

Strength - The cured resin is stronger than the main substrate.

Convenience - Our systems avoid the problems encountered with traditional 'on-site' mixing.

Resistance - Our systems result in high chemical and vibration resistance of the anchor and resin.

Economical - The fast-curing nature of our systems minimises expensive on-site delays.

Versatility - Our systems can be used for horizontal, vertical and overhead applications.

Long-life - All the cartridges are re-sealable minimising waste.

Close-edge fixings - Our resin systems put minimal stress on the main substrate allowing anchors to be placed in areas where mechanical systems would cause cracking and failure of the main substrate.

Underwater use - Our resins provide excellent results in underwater applications.

---
DESCRIPTION

THIXO RAPID ANCHOR RESIN is a two part, styrene free, high strength polyester resin adhesive.

---

USES

Securing anchor bolts, Rebar and threaded bar into pre-drilled holes in masonry.

---

ADVANTAGES

- uses a standard skeleton gun

- bonds most masonry and metal surfaces together

- mixes in the nozzle, mix only what you need.

- high bond strength and excellent resistance to weathering.

- nozzle mixing means correct mixing every time

---

ThixoRapid

- is mixed in the nozzle

- attached to a 310cc cartridge

- fits into a normal 'mastic' skeleton gun.

- bond is hard in 6 - 8 minutes.

PACKAGING

THIXO RAPID ANCHOR RESIN is supplied in 310cc tubes. Each tube contains two separate plastic bags: total mixed volume is about 280cc. The final colour when set is mid grey.

---
Buy Now for Next Day Delivery - Nationally, by T.N.T.
BULK DISCOUNTS AVAILABLE - BUY IN BOXED QUANTITIES
ALL ORDERS GO OUT SAME DAY - GUARANTEED
---
Chemical anchors, or chemical anchor resins, are used to secure anchor bolts, starter bars, foundation reinforcement and resin bolts into holes bored into masonry or concrete. Our anchor adhesives can be provided as epoxy anchor or polyester anchor chemicals, in cartridge tubes for nozzle mixing. Anchors and dowels can be supplied as Anchor Bolts, Studding, Helical Wire, Spirotie wire, Epoxy/Glass bar or Carbon Rod. We supply spare spiral mixers. Contact us for free technical advice.
---
Contact I History I Links I Privacy Policy | Returns Policy I Resins Shop | Technical | References
Return to Site Home Page and Indexes
---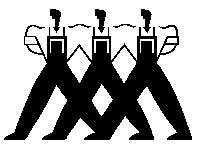 Property Repair Systems
T: 01626 331351
F: 01626 331143
E: Mail us help@propertyrepairsystems.co.uk
---
Site written by: David Moore

David Moore, B.A. (Hons.), C.T.I.S., C.R.D.S. Technical Author

Google+