---
Crack Filling in Wood and Masonry - structural repair with Injection Resin
How to fill Cracks and Splits - summary
1. Grind or cut out the crack to make a clean slot at least 15mm x 15mm in section.
2. Remove all dust by brush or vacuum.
3. Inject Thixo Rapid, to block up the face of the crack if under 100mm wide, or apply Epoxy Primer liquid by brush and whilst tacky lay in the putty-like repair mortar, Moldable Epoxy Putty.
4. Drill a 6 to 10mm diameter hole through the filled crack face, when the resin is hard. Remove all dust by vacuum.
5. Inject Thixotropic Epoxy Injection Resin or Thixotropic Epoxy Injection Resin Slow Set, using our pointed nozzle held against the drill hole.
Only requires a normal Skeleton Gun.
Clicking on a blue Product Name takes you directly to the Shopping Page,
Click here to see the products and prices in our Resins Shop
---
How to choose a crack repair method and material
General principle - cut out the cracks with a saw, Router, masonry grinder, or Allsaw, to form square edged slots, and remove all dust and debris. Avoid V shaped slots - the repair will be much weaker.
Repair Thickness - the more material that we can put in to the repair, in terms of width and depth, the better it will be able to accommodate natural movements caused by changing temperatures and therefore the better it will last.
Injection - inject Epoxy to repair the split behind the filler. Continue until the resin comes out of the next hole.
Caution - Always consult a Structural Engineer and the building's Insurers before proceeding.
Click here to see the products and prices in our Resins Shop
---
Crack Injection - into hollow render
To treat delamination or hollowness, drill a 5mm - 10mm diameter hole into the crack every 100mm to the depth of the separation between layers. (hollow area). Inject Epoxy Primer or Thixotropic Injection Resin until it exudes from the next hole. Test for hollowness with a plastic hammer until the delaminated areas cease to sound hollow.

Injecting cracks in masonry using a syringe. Syringes - in 10cc, 20cc and 50cc sizes.
Epoxy Primer Consolidator - available in 500cc and 1 litre, two pot, liquids.
Thixotropic Epoxy Injection Resin - available in 400cc, two pot, gels, with cartridge kit. Slow Set version also available.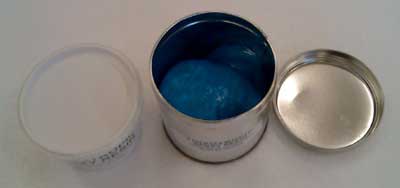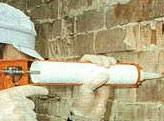 Thixotropic Epoxy Injection Resin. Injection using a standard 400cc Cartridge.
Click here to see the products and prices in our Resins Shop
OUR SHOPPING PAGES
RESINS SHOP - this Site, for Epoxies and other building repair resins
---
Contact I History I Links I Privacy Policy | Returns Policy I Resins Shop | Technical | References
---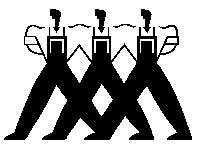 Property Repair Systems
T: 01626 872886
E: Mail us help@propertyrepairsystems.co.uk
---
Site written by: David Moore
David Moore, B.A. (Hons.), C.T.I.S., C.R.D.S. Technical Author
Google+
---
Other Property Repair Systems Sites:
www.drywallandfloor.co.uk - membranes for lining damp walls, floors, basements and cellars
www.fire-door-paint.co.uk - upgrade doors to 30 minutes fire resistance
www.joist-repair.co.uk - how to quickly repair joists and beams of any size
www.propertyrepairsystems.co.uk - our Home Site
www.steel-fire-paint.co.uk - treat steel with Intumescent Paint to provide fire protection
www.timber.org.uk - systems of repair, with step by step methods
www.timber-repair.co.uk - how to repair timber beams
---