---
Floor Coating for dusty concrete - to create a non dusty surface or seal the concrete against damp
How to Seal Concrete to prevent dust only

1. Clean - remove all dust and contamination by brush and vacuum.

2. Repair - grind out any cracks and the floor to wall joint - fill with our Fillet Seal, Epoxy Repair Mortar or Thixo Rapid.

3. Prime - apply one coat of Bondacryl, diluted 50:50 with fresh water, by spray, brush, roller or watering can.

4. Coat - apply one more coat of Bondacryl at full strength.

Clicking on a blue Product Name takes you directly to the Shopping Page
---
How to Seal Concrete and also provide a waterproof surface
1. Clean - remove all dust and contamination. Grind if necessary to produce a hard surface.

2. Repair - grind out any cracks and the floor to wall joint - fill with our Fillet Seal, Epoxy Repair Mortar or Thixo Rapid.

3. Prime - apply one coat of Epoxy Seal Coat Clear.

4. Coat - apply one more coat of Epoxy Seal Coat Clear or Colour - two more if below external ground level.
---
Dusty Concrete - situations where you need to seal a dusty concrete floor:
1. New concrete floor - where the top layer of cement is dusty

2. Old concrete or slab floor - where the floor has been worn down through use

Dustproofing with Clear Bondacryl Coating -

Prime and Seal - Brush, Roller, Spray, Watering Can.

Click here to go to our Shopping Pages

---
Dust Proofing and Damp Sealing Product
Epoxy Based - Ultra Epoxy Seal Coat has high chemical resistance, is a full vapour barrier, is easy to apply over smooth renders, screeds or 'tanking' layers. Apply by brush, roller, spreader or industrial airless spray.

Epoxy Paint Coloured Coatings are also available - grey and red in stock, other colours to order.

Apply one or two coats to ground floors, two coats to below ground floors.

Click here to go to our Shopping Pages

---

Floor to Wall Joint - the weakest part of any floor seal

Ensure that you seal the floor to wall joint before applying the coating.

This can be sealed using Moldable Epoxy Putty or Structural Epoxy Pouring Resin or our Fillet Seal, or BondAcryl mixed with sand and cement.

Damp floor to wall joint - needs investigation

Ultra Epoxy Coating - available in 500cc, 2.5 and 5 litre containers, supplied as 2 liquids which have to be mixed together.

Available in Clear from stock.

Standard colours available - grey and red - others to Order.
---
Use any of our Shopping Pages to place goods in your Shopping Basket - they all use the same Shopping Cart system.
Click to view your Shopping Basket

or continue shopping by clicking on one of our Shops below.
OUR SHOPPING PAGES
RESINS SHOP - this Site, for Epoxies and other building repair resins
---
Contact I History I Links I Privacy Policy | Returns Policy I Resins Shop | Technical | References
---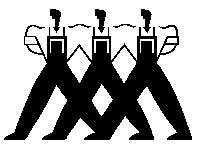 Property Repair Systems
T: 01626 331351
F: 01626 331143
E: Mail us help@propertyrepairsystems.co.uk
---
Site written by: David Moore

David Moore, B.A. (Hons.), C.T.I.S., C.R.D.S. Technical Author

Google+
---
Other Property Repair Systems Sites:
www.boron.org.uk - how to use Boron based insecticides/fungicides to treat timber rots and insect attack

www.dampness-info.co.uk - how to treat penetrating dampness in walls and plaster

www.deck-treatment.co.uk - how to treat patio decks and yacht decks

www.dryrot.biz - how to kill Dry Rot in buildings

www.drywallandfloor.co.uk - membranes for lining damp walls, floors, basements and cellars

www.fire-door-paint.co.uk - upgrade doors to 30 minutes fire resistance

www.joist-repair.co.uk - how to quickly repair joists and beams of any size

www.propertyrepairsystems.co.uk - our Home Site

www.steel-fire-paint.co.uk - treat steel with Intumescent Paint to provide fire protection

www.timber.org.uk - systems of repair, with step by step methods

www.timber-repair.co.uk - how to repair timber beams

www.woodworm-info.co.uk - how to kill and prevent woodworm and death watch beetle

www.woodworm-expert-advice-forum.org.uk - all your questions and our answers about woodworm treatment DIY
---